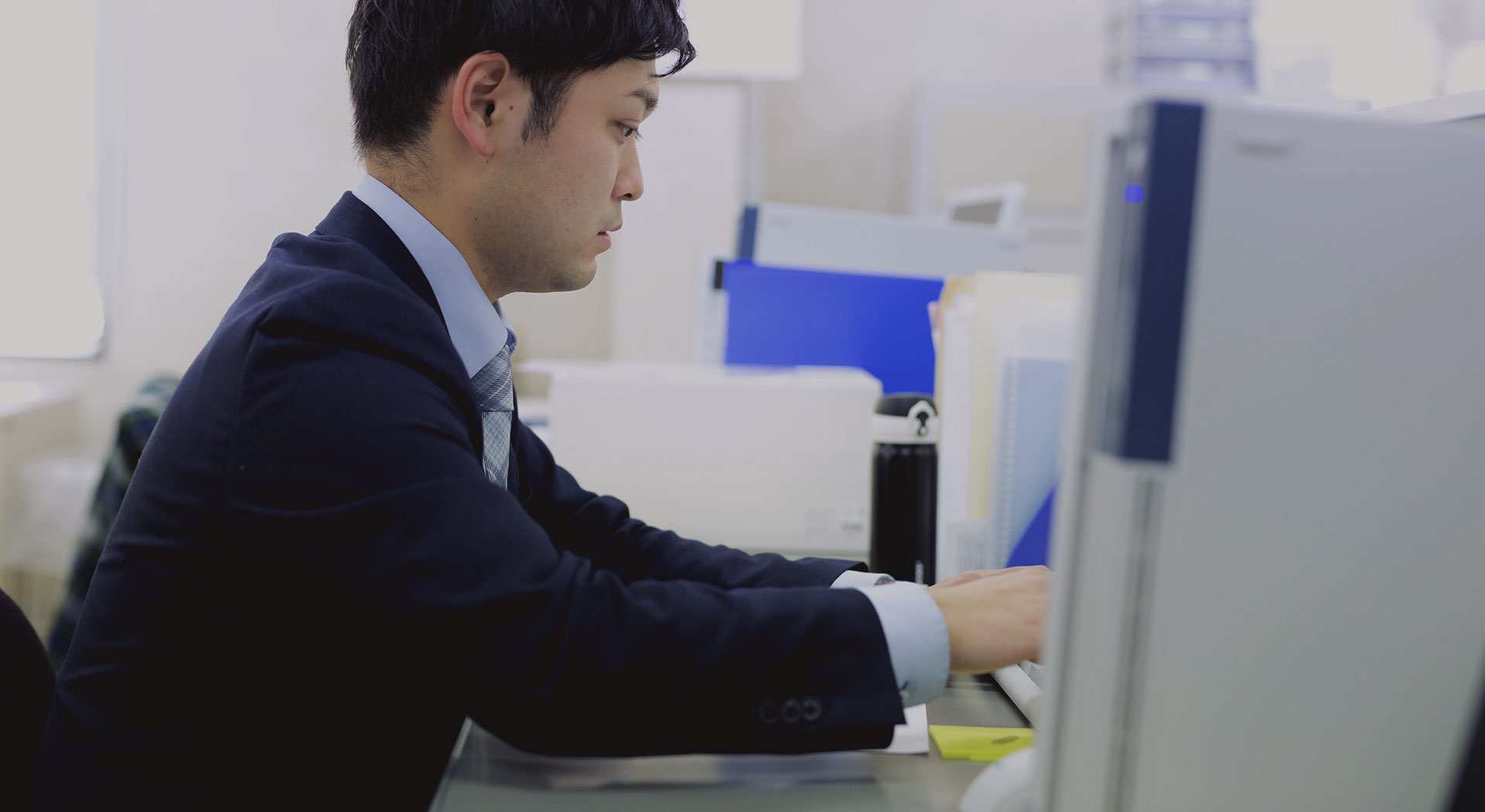 My job is to create a better working
environment for employees satisfaction.
INTERVIEW
01
Wataru Suga
Human Resources & General Affairs department
Joined in 2010
Our job
I'm involved in a wide range of business activities, from payroll accounting to recruitment.
We have some project teams beyond the department. I'm working as a project leader of advertisement to renew our company website and brochure.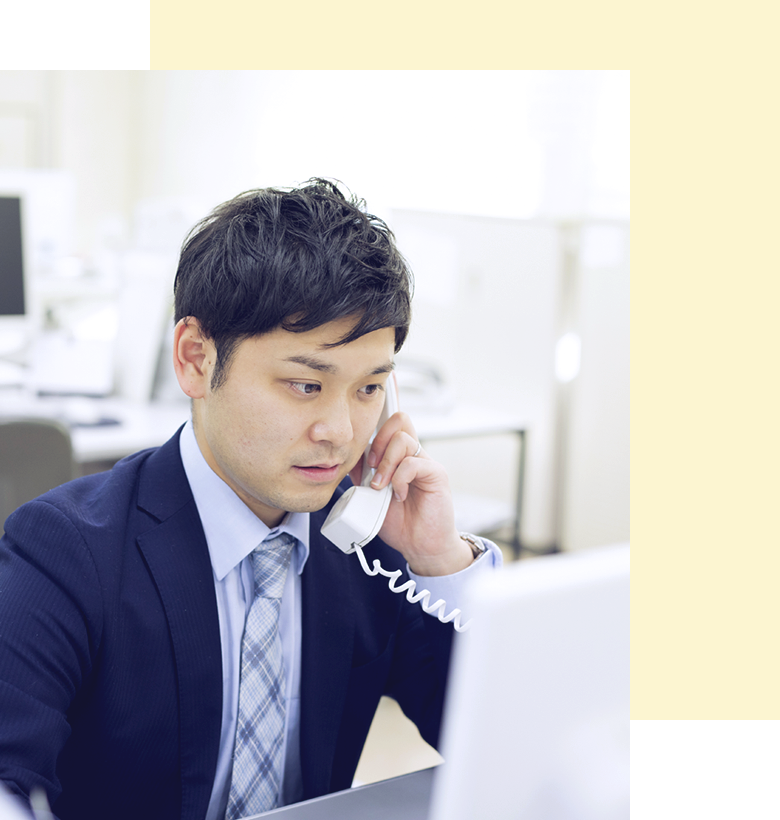 When we feel rewarded by our jobs
---
As we are close to our supervisors and other departments, we can make improvements faster than major companies.
It is motivating for me that I play a role in improvement for a better working environment.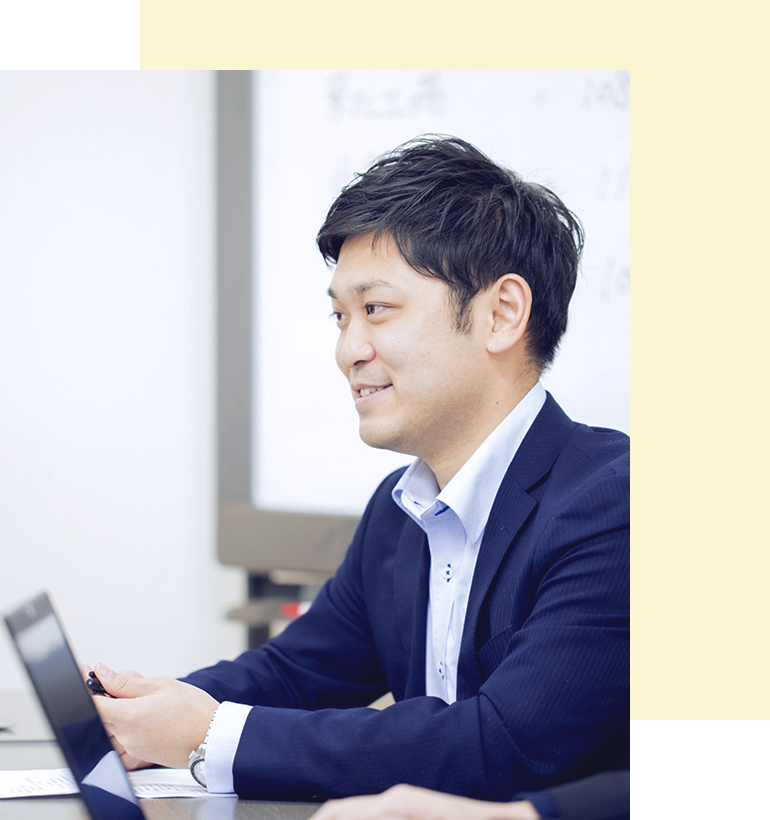 My future goals
---
I was finally assigned to human resources & general affairs department which I hoped to join through my experience in manufacturing, sales, and an overseas department.
Utilizing past experiences, I would like to cultivate organizational culture which all employees can be satisfied and proud of. This is my goal.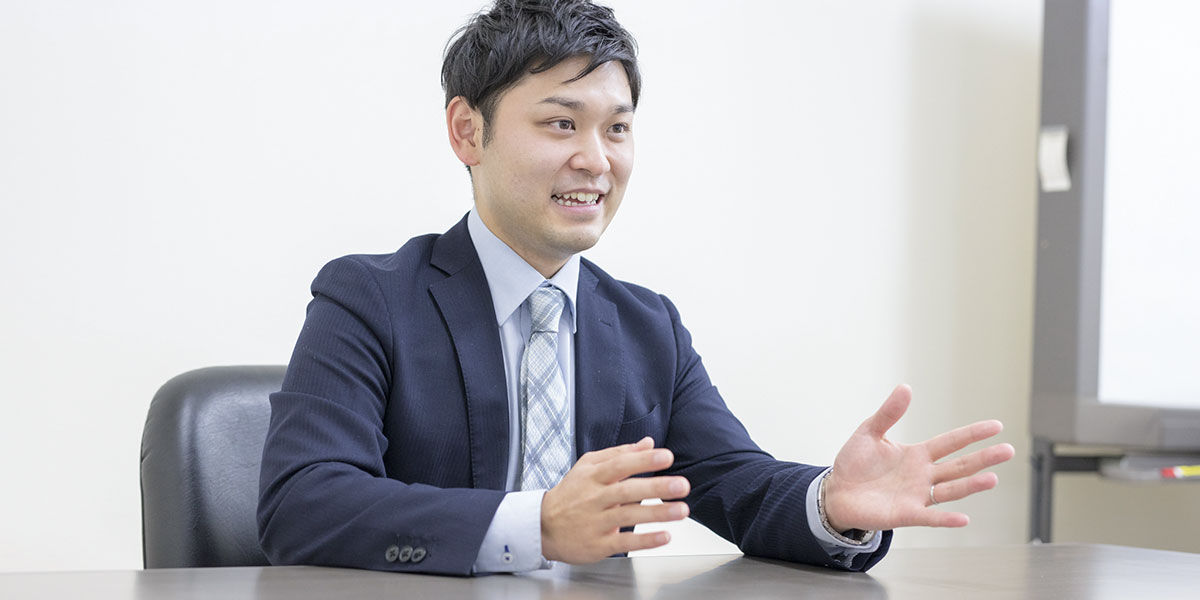 Message for those who will join our company
We are reaching a large turning point with our 50th anniversary.
We are waiting for you to make our company better together.