My job is to solve
customer problems and to
become a reliable person
INTERVIEW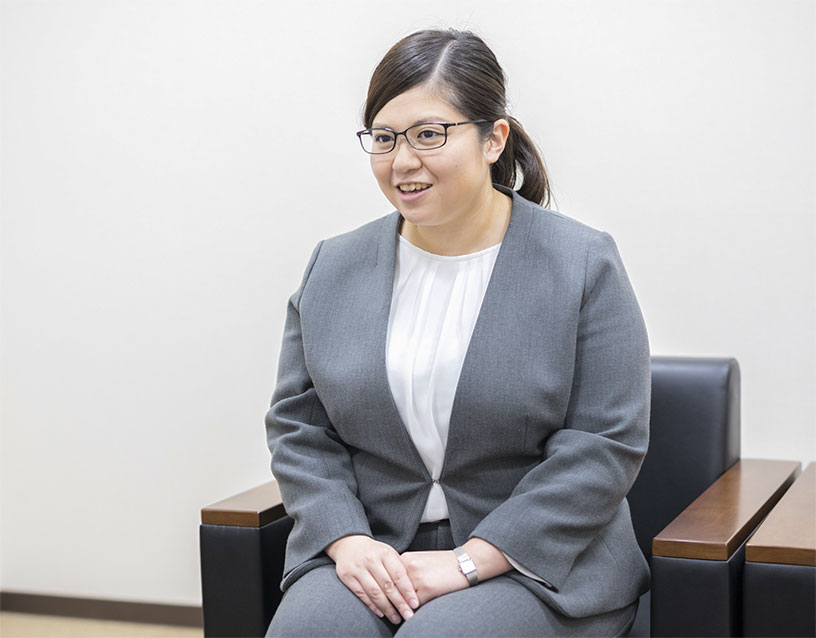 05
Ranko Ono
Joined in 2012
Sales Department, Kitakanto Sales Office
Our job
My current job is to follow up existing customers and to cultivate potential customers. I used to be in charge of the Tohoku area, but currently I'm in charge of Gunma, Niigata, and Nagano areas.
The customers are diviersified from local tonkatsu restaurants to frozen foods manufacturers.
As food preference is also diversified, I usually try to catch new food trends and customers demand so that we can adjust smoothly to such changes.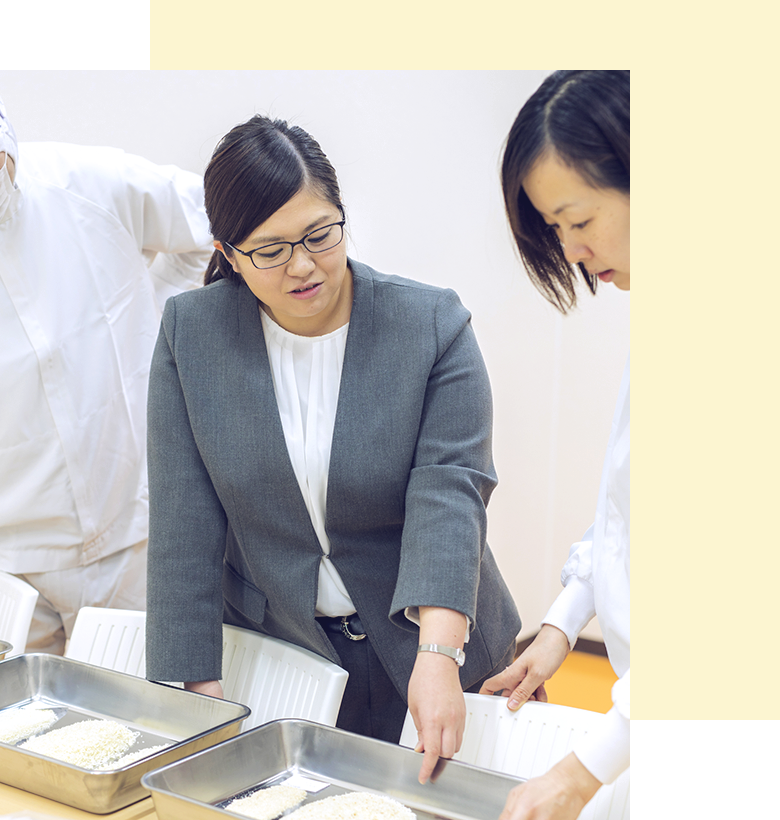 When we feel rewarded by our jobs
---
Although I was very happy when I obtained a new order through my presentation, the happiest moment is to realize a great relationship.
I can feel my growth as a person when the customer consults me with their problems directly, and also talk to me about business and private things.
I'm trying to meet difficult requests by introducing a cooking method by getting the cooperation of manufacturing and production engineering department.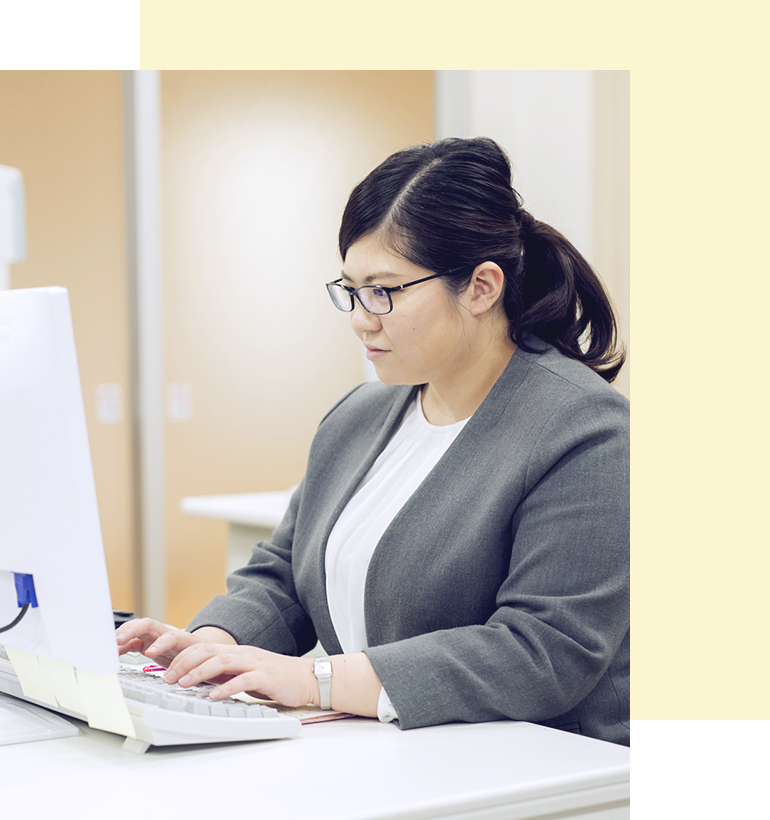 My future goals
---
I would like to strengthen promoting sales to supermarkets and cultivate potential customers while receiving advice from my supervisor and colleagues.
Prepared foods have been more popular with a diversification of consumer demands due to the change of household structure, and this trend will grow more and more.
Since panko is one of many typical ingredients for prepared foods, I will keep an eye on this chance and contribute to our sales expansion.
Personally, I would like to deepen my knowledge of food and keep my body healthy.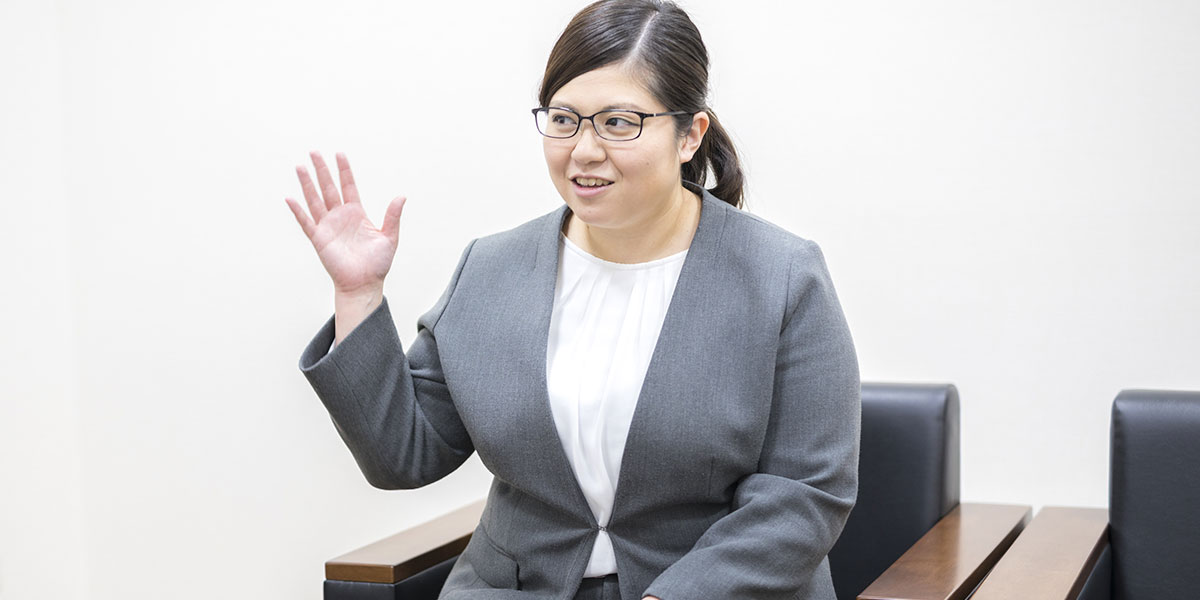 Message for those who will join our company
There is no company that has as many domestic and overseas factories in the Japanese panko industry as us.
Therefore, we can interact widely and touch different regions and cultures through our work.
Although it is inevitable to feel anxious about work, I believe we have a good working environment which is open to asking supervisors and colleagues anything.
"It's only panko but it's still considered important". Although panko cannot be a main ingredient, it is defenitely necessary for fried foods.
I would like to pursue possibilities of panko together.