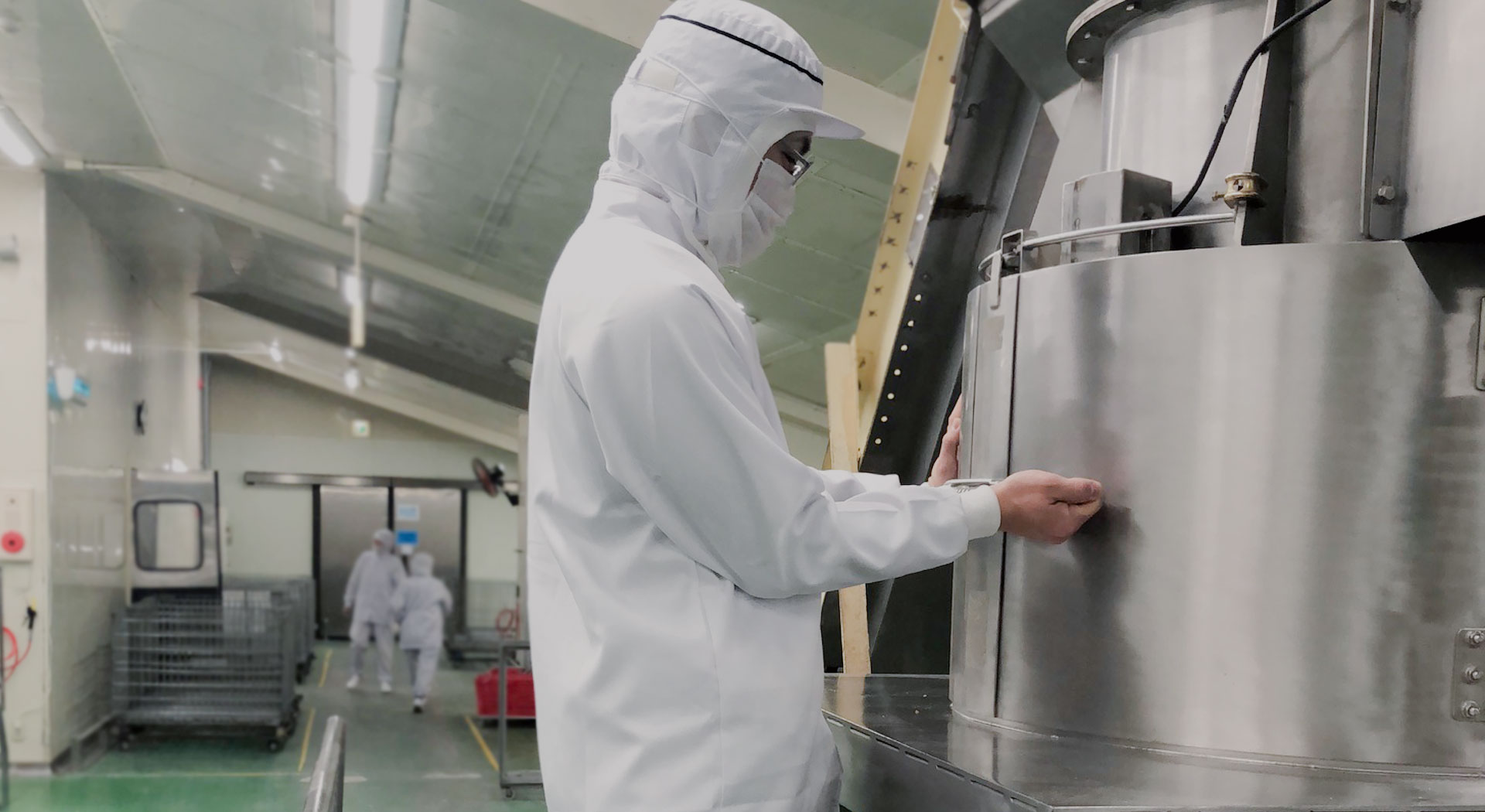 My job is to pursue the way of quality
control to deliver safe products.
INTERVIEW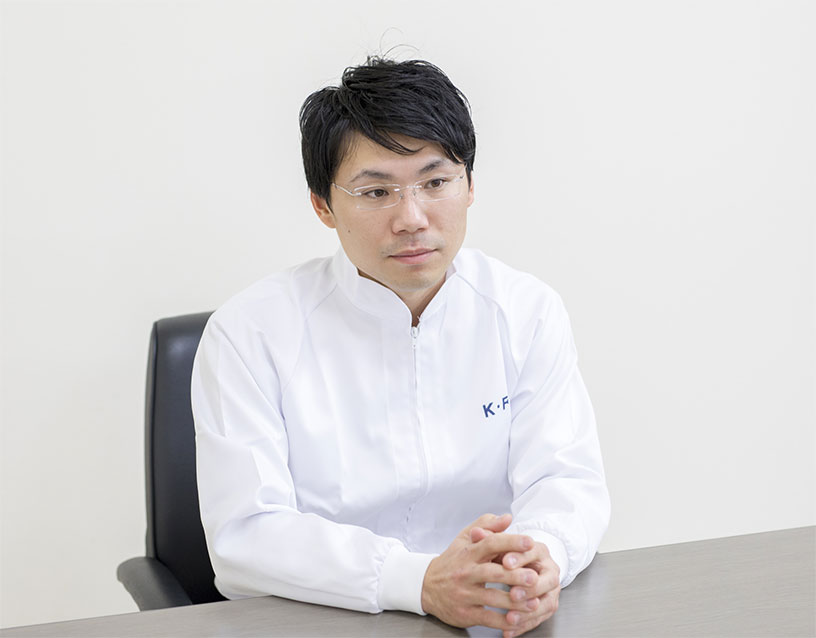 02
Sho Sakurai
Joined in 2011
Manufacturing Department, Yokohama second factory, Fresh panko line
Our job
I'm a manager of the fresh panko production line.
Panko is roughly classified as fresh panko and dry panko. Fresh panko is also roughly classified for foodservice and frozen food manufacturers, and we produce many kinds of fresh panko to meet each requirement.
There are many kinds of fresh panko and these are classfied by material, mesh, color, etc.
Production management of fresh panko is my job.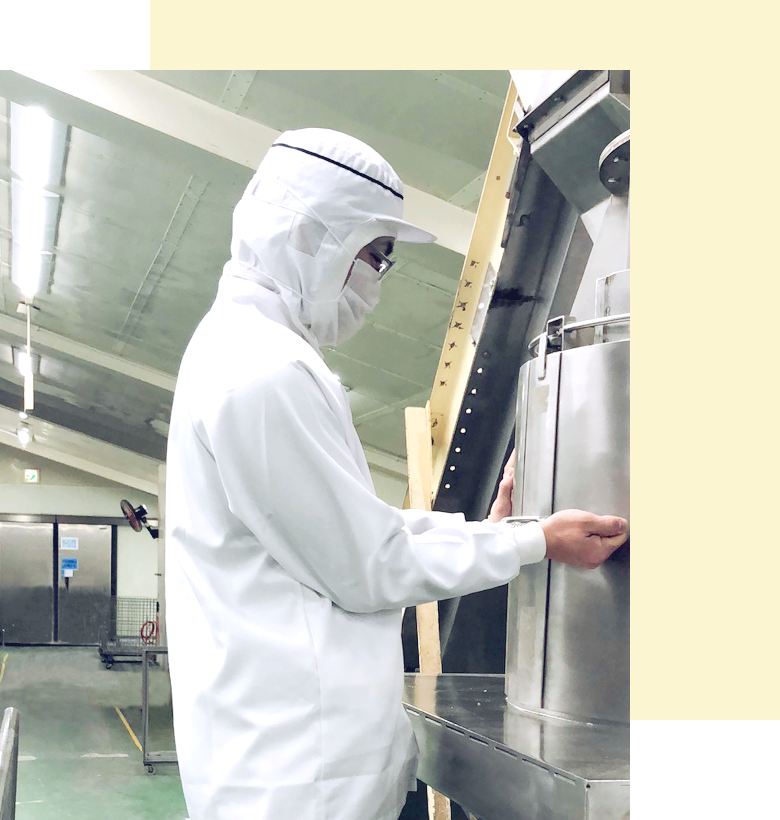 When we feel rewarded by our jobs
---
It is very important to adjust quality because the material bread is changing every time due to temparature or humidity even though we use same material and machine everyday.
In order to satisfy the customer, we pursue stable quality.
Sometimes we get customer complaints against the quality through our sales department. Then we make an effort to produce a better quality product. It is very rewarding when we finally get good feedback from the customer.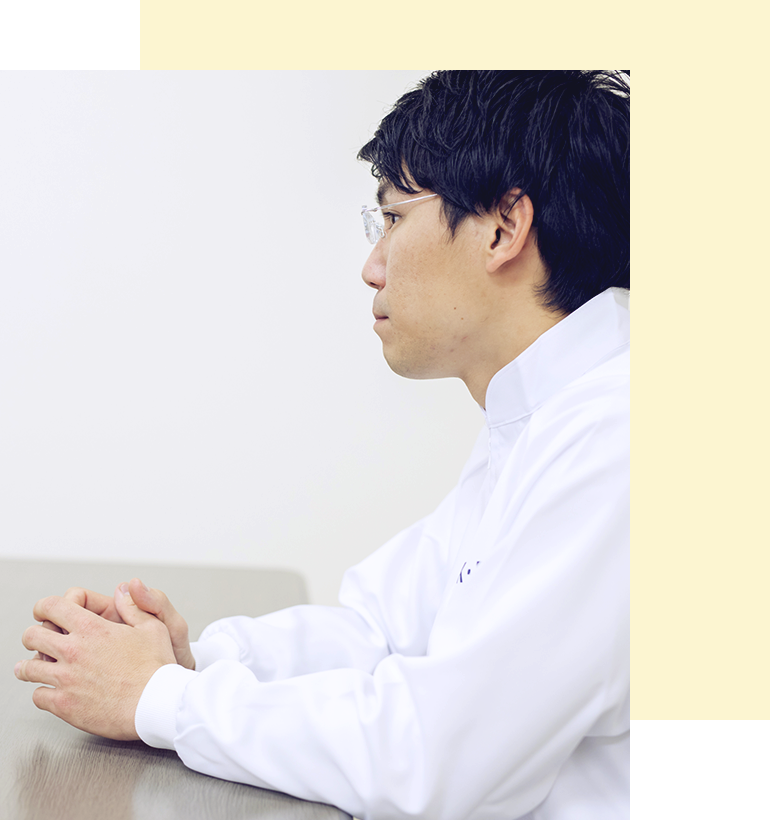 My future goals
---
I've been working in a production line of fresh panko for a long time.
I will learn about the production line of bread which is material of fresh panko to learn more deeply about panko.
Also I will learn plant management and would like to supply better quality panko to the customer as a plant manager.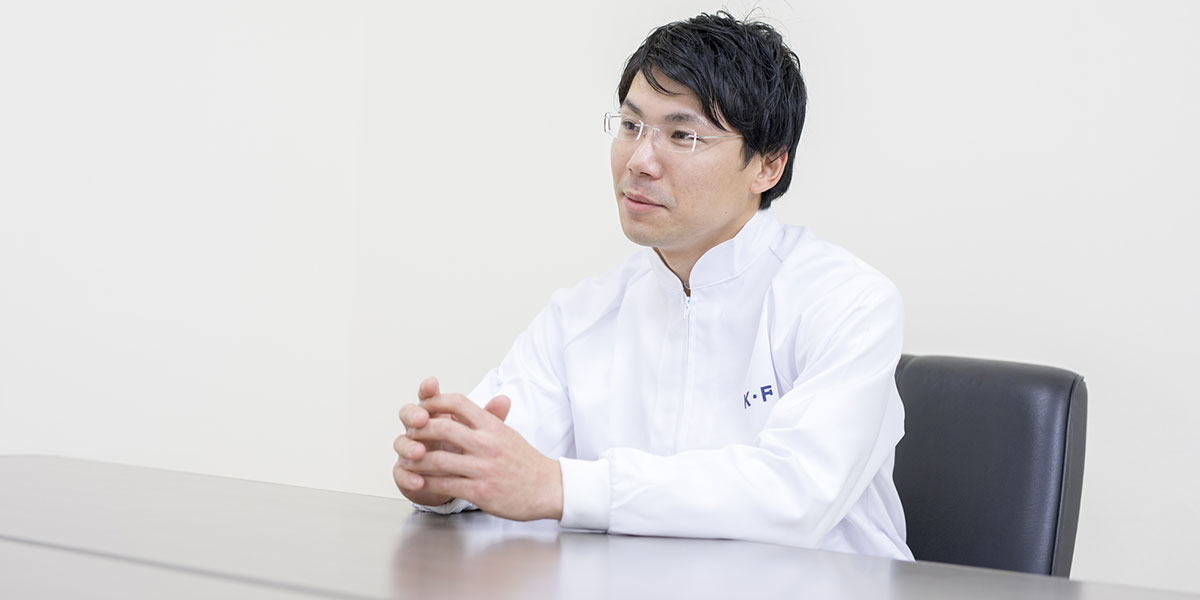 Message for those who will join our company
A food manufacturer is connected with a customer directly.
We can hear customer feedback once the product is delivered.
It is happy feeling and rewarding to hear good feedback such as "Thank you" from the customer.
Let's make our company happier.