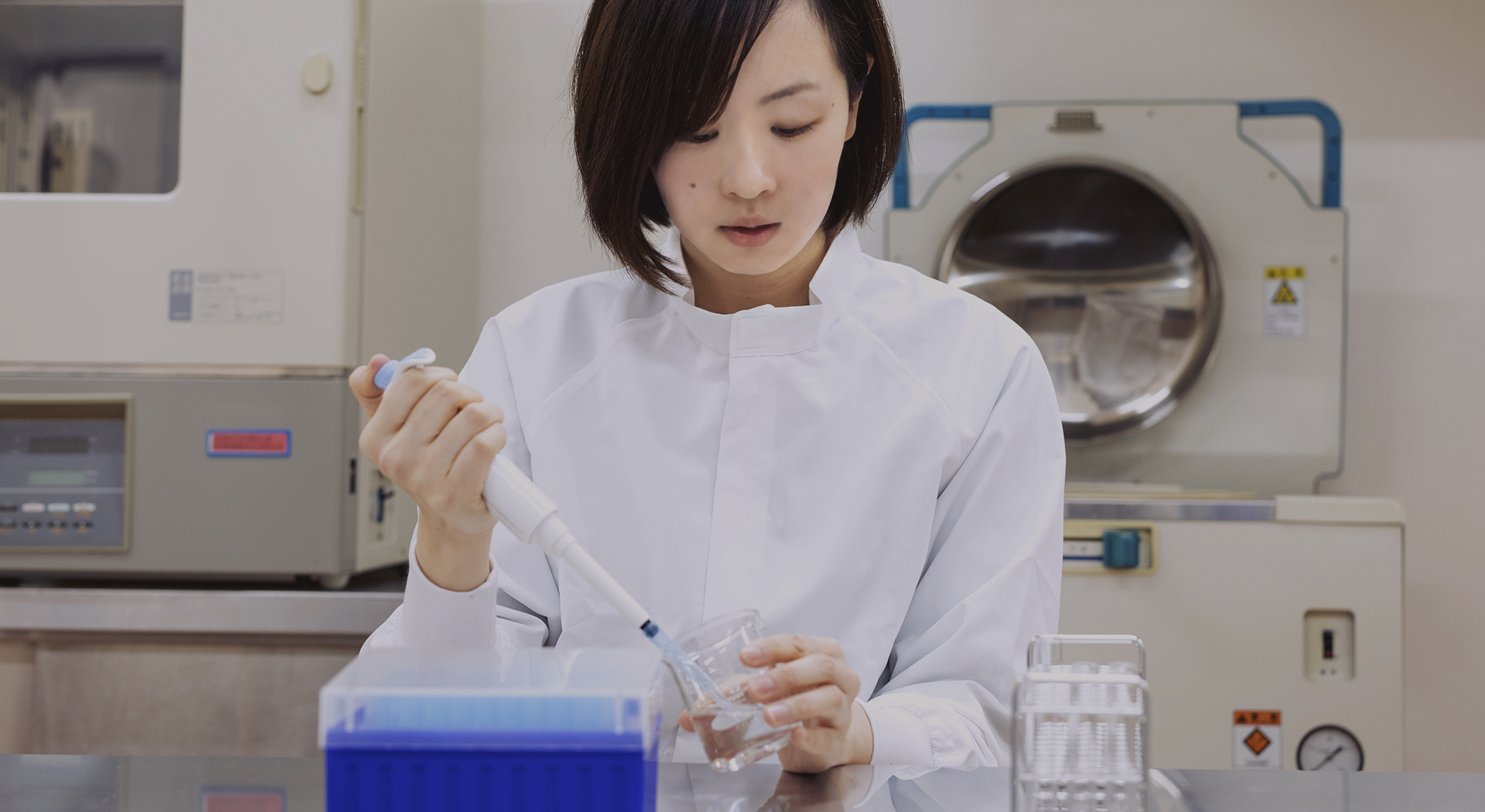 My job is to think by
myself and act step by step
for improvement.
INTERVIEW
03
Chiaki Ujiie
Joined in 2008
Manager of Quality Control Division, Kitakanto Factory
Our job
My job is to inspect microorganisms and allergies, to checkthe quality of products and the inside of the factory, to create documents submitted to the customer, to deal with customer audits, and to maintain ISO9001.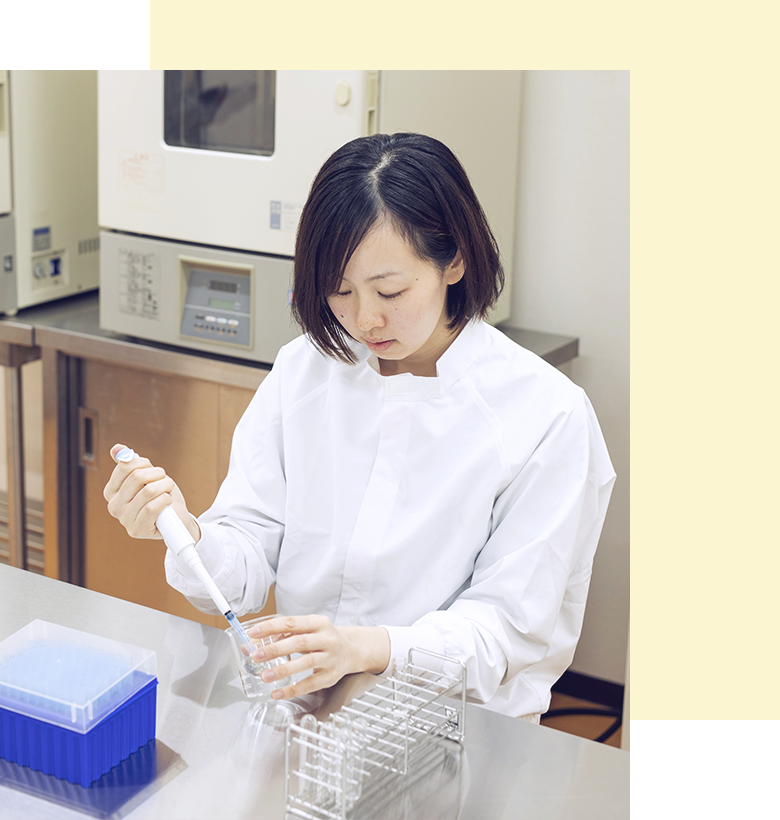 When we feel rewarded by our jobs
---
Currently I'm working in Kitakanto Factory which was established in October 2017.
At the time of starting up the factory, I prepared equipment and instruments for a quality control job, decided the layout of an inspection room, created rules for the inside of the factory, and educated new employees. I've been accumulating them step by step from scratch.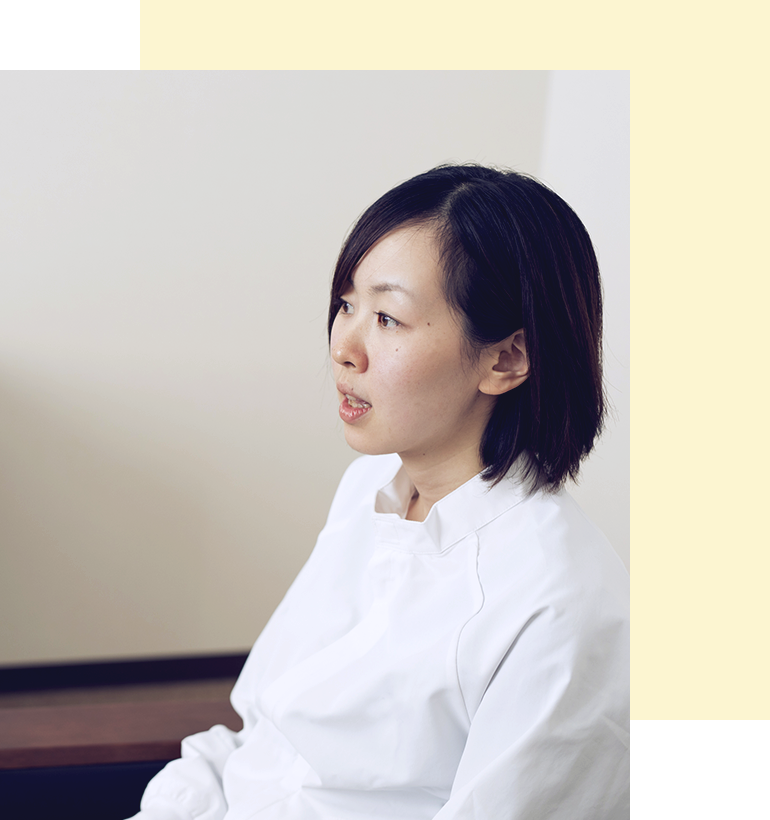 My future goals
---
Because the factory has just started running, I've been pushed with new business and have not been doing my daily and monthly job smoothly.
My current goal is to establish a quality control job in the new factory. Also, I will be trying to improve the inspection room to be more useful.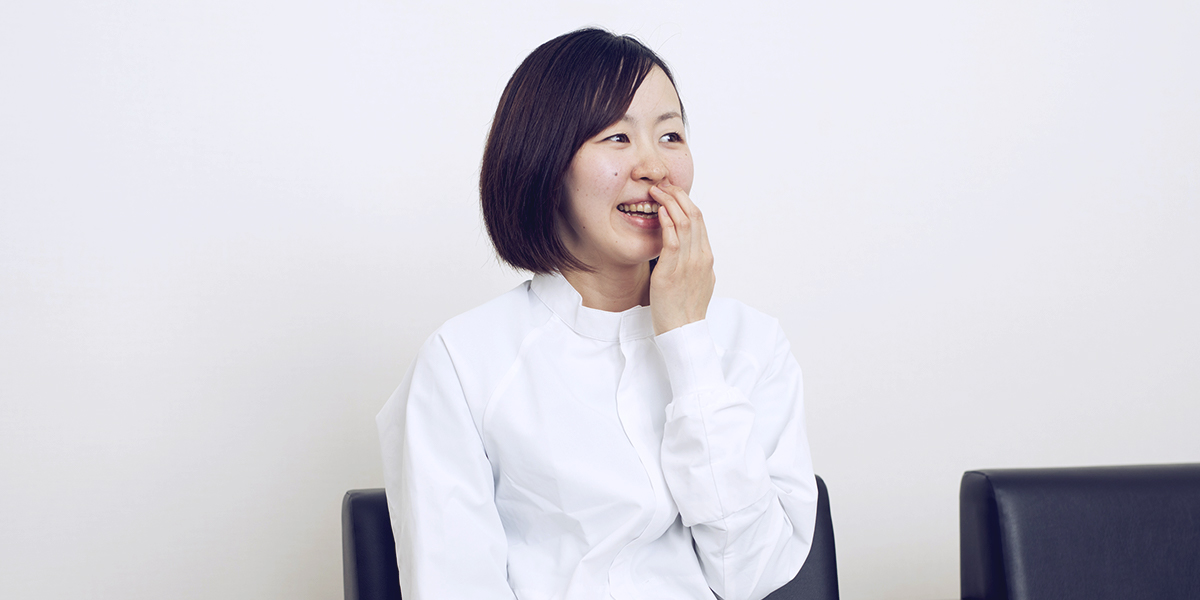 Message for those who will join our company
I believe that with a job in quality control it is easy to feel your own accomplishment even though it is not a flashy job.
I believe our company is matching with those who are active and can think by themselves.